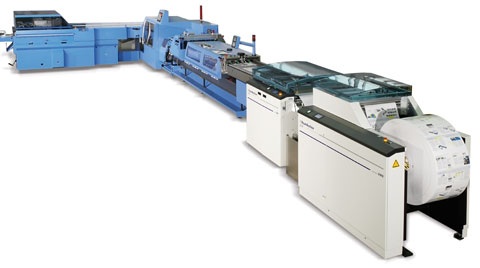 New Saddle Stitching Business Models: Primera Digital and Presto II Digital
Run sizes for saddle stitched magazines, periodicals and brochures are currently falling but, at the same time, product variety is on the increase. Processing times are also getting shorter and shorter. In addition, personalization of saddle stitched products will increase dramatically in the future, as personalized products allow publishers (and advertisers!) to reach their target groups more successfully. These are all requirements that digital printing can fulfill perfectly. And the more powerful digital printing systems become, the more challenging the finishing process will be.

The Primera and Presto II saddle stitching systems are ideally suited for digital and hybrid solutions. They offer the highest possible levels of automation and process reliability and features the modular system that is already familiar from conventional production methods. The modular design also supports flexible extension options and guarantees good investment security for customers, allowing them to fulfill digital printing requirements both now and in the future.